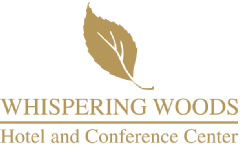 11200 East Goodman Rd.
Olive Branch, MS 38654
www.wwconferencecenter.com
Reservations: 1-662-895-2941 or
Toll Free: 1-866-851-0393
Room rate: $89 per night
ALL rooms are smoke-free - there is a $150 fee charged to any room in which a guest smokes.
The amenities include the usual free "continental" breakfast, pool, and the other things one would expect. You can take a tour of the hotel by visiting their website: http://www.wwconferencecenter.com.
"Mississippi? I thought we were going to Memphis!"
We are going to Memphis. Hotels in Memphis start at $125 per night and have an additional 25% tax. In Mississippi the tax is 9%. Our hotel is across the river from Memphis.
The hotel provides a free shuttle to and from the Memphis airport. Call the day before your departure to let the hotel staff know the airline you are flying and when your flight arrives.